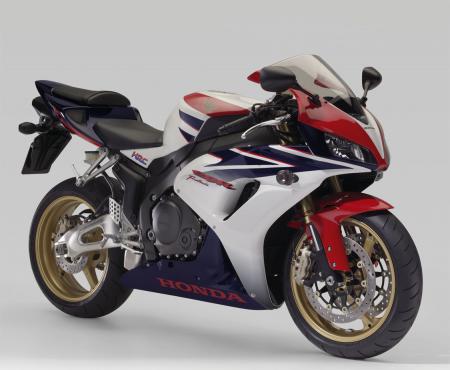 Honda CBR 1000rr Super Motorcycle.............
The very fast motor had kemamapunyai the strength like 1000 speeds of the horse berlari. indeed very astonishing could drive the motor like ini.target the sale that exceeded the limit made the company ho you the motor produced even mor.
Honda Motor Europe Ltd. announced its new 2008 CBR1000RR motorcycle model for the European market. The CBR1000RR was displayed at the Paris International Motorcycle Show, which is part of the Paris International Two-Wheel Show that on September 29, in Paris, France.
The CBR1000RR super sports bike, popular for its high performance and stylish design, has undergone a full model change, featuring the latest in advanced technologies honed in Honda's MotoGP (FIM* Road Racing World Championship Grand Prix) machines. The engine and frame construction have been changed along with the fairing design for weight reduction and greater concentration of mass.